PHOTOS: Jennifer Aniston's Racy Pose, Calls 'Rachel Do' Ugly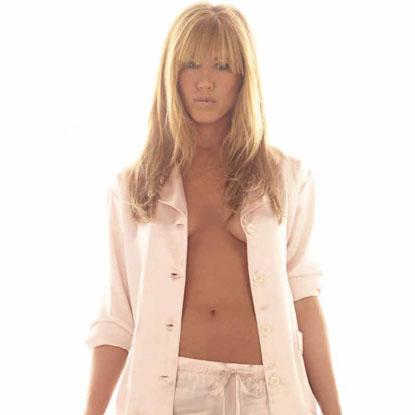 Jennifer Aniston -- who strikes a racy post in the new issue of Allure magazine -- says she hated the "Rachel," the 90s hairstyle she popularized on the NBC hit Friends, calling it the "ugliest haircut I've ever seen."
Aniston said her hairstylist pal Chris McMillan conceived the 'do in 1994. Of course, in just a few short years, salons from coast to coast would be filled with women looked to get their hair coiffed in the style the trend-setting actress had popularized during her must-see TV days.
Article continues below advertisement
"I love Chris, but he's the bane of my existence, because he started that damn Rachel, which was not my best look," Aniston said. "How do I say this?
"I think it was the ugliest haircut I've ever seen," she said.
Aniston co-stars with Adam Sandler in the upcoming comedy Just Go With It, which hits theaters February 11.
RELATED STORIES: