Halle Berry To Be Honored At Costume Designers Guild Awards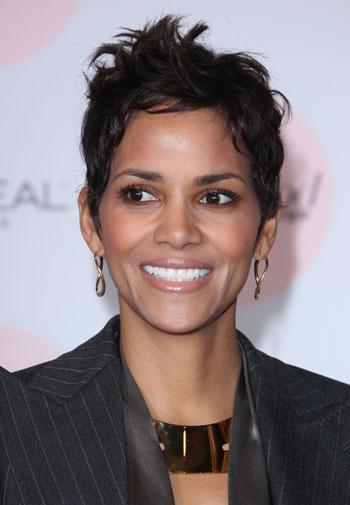 Whether or not Halle Berry takes home the Best Performance by an Actress in a Motion Picture – Drama at the Golden Globes on Sunday for her role in Frankie and Alice, she has something to look forward to!
It was announced on Thursday that the gorgeous star will be receiving the Lacoste Spotlight Award at the 13th Annual Costume Designers Guild Awards on February 22nd at the Beverly Hilton Hotel in Los Angeles, which will be hosted by Sex and the City star Kristin Davis.
Article continues below advertisement
The award honors an actor whose talent and career personifies an enduring commitment to excellence, including a special awareness of the role and importance of costume design.
Demi Moore and Ashton Kutcher will also be on hand, introducing a video montage of costume designer Julie Weiss' impressive career, who is receiving the Disaronno Career Achievement in Film and Television Award.
The nominees for this year's show will be announced on January 20th.