FIRST INTERVIEW: Carlina White Says Of Alleged Kidnapper, 'I Just Hope That The Officials Can Get Her In Their Hands'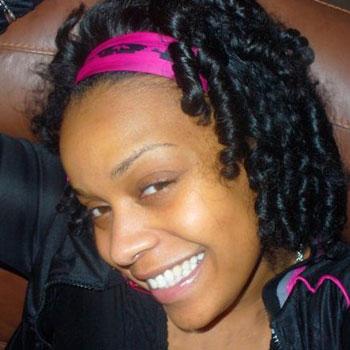 Nejdra Nance -- the 23-year-old Atlanta woman who found out she was actually Carlina White, a baby kidnapped in 1987 from a New York hospital by a phony nurse -- broke her silence on her alleged kidnapper, including what she hopes to happens to the woman.
Ann Pettway is the woman who Carlina's implicated as her kidnapper, though no charges had been filed as of Friday.
In a story broadcast on WTVD-TV, the ABC affiliate in Durham, North Carolina, Carlina said: "She had something set up .. For a person to put on a nurse's suit and to wander through a hospital, that hospital ... you know what you were doing."
Article continues below advertisement
Carlina said she utilized search engines such as Google and Yahoo for information when she became suspicious of her own identity.
She said the reunion "is all that she wanted, ever since she found out that lady wasn't her biological mother ... I just hope that the officials can get her in their hands, so they can get her side of the story now."
Pettway, who lives in Raleigh, North Carolina, did not speak to the TV station, who knocked on her front door. Her neighbors said they were surprised over the new developments.
MORE ON:
Jaycee Lee Dugard
"She's a good lady," said her neighbor, Michelle Bullock. "That's why its such a surprise she did what she did."
As RadarOnline.com previously reported, Carlina was just 19 days old when she was taken, after her then-teenage mother Joy took her to Harlem Hospital August 4, 1987 after a high fever struck.
Actress/Model Michelle Marie Gopaul Charged In Kidnapping Infant
Officials from the Center for Missing And Exploited Children began working with New York police, around the same time Carlina contacted Joy to compare her baby photos to those Joy had posted on a missing children's website. Upon seeing the photos, Carlina told Joy she thought she was her long-lost daughter, which DNA tests proved correct.