EXCLUSIVE INTERVIEW: Countess Luann Vows to Keep Law & Order Nude Scenes 'Elegant' And 'Classy'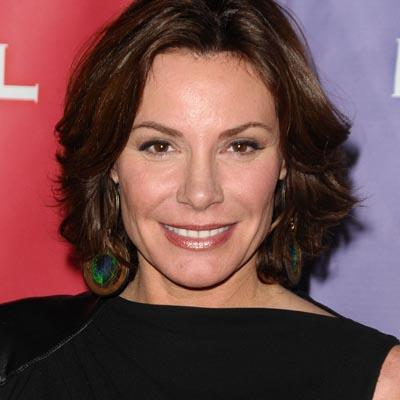 The Countess of reality TV is taking her royal title, and acting skills to scripted drama - making a name for herself on NBC's hit show, Law & Order: SVU.
And it seems that Luann de Lesseps, who has made herself a household name after starring on the Real Housewives of New York City, needs no introduction – or audition!
"They came to me. I'm like, 'Okay, I'd love to do it!'" An excited Luann told RadarOnline.com in an exclusive interview.
Article continues below advertisement
RadarOnline.com has learned that the reality star will make more than just a cameo on the cop drama, playing an eccentric art collector who poses semi-nude for a painter in at least one scene at the top of the show.
"Once I signed on, they added more lines for me!" Luann shared.
Considering what amazing shape she is in, it's not surprising that the former model and mother-of-two isn't nervous about showing a little skin.
EXCLUSIVE INTERVIEW & PHOTOS: NYC Housewife Sonja Tremont-Morgan Writing Toaster Oven Cookbook
"As long as they don't show my private parts, I'm okay," Luann laughed. "It's only suggestive parts."
When it comes to the Countess, fans can count on nothing but class: "It will be elegant, darling. It will be done in a classy way," added the Class With The Countess author.
And there may even be a "crush interest", as Luann puts it, with the on-screen artist during the episode set to air Feb. 23.
Article continues below advertisement