Aaron Carter Checks Into Rehab For 'Emotional & Spiritual Issues'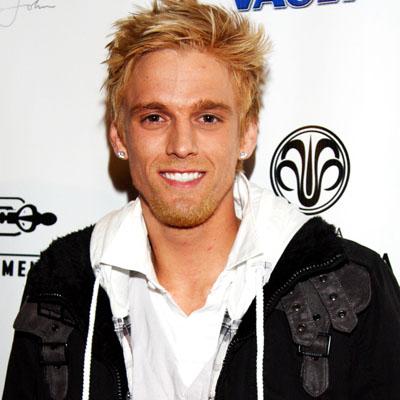 Aaron Carter is following in the footsteps of Lindsay Lohan, Demi Lovato, and David Arquette --- entering rehab to get his life in order.
Carter, 23, -- a singer and former contestant on ABC's Dancing With The Stars -- has entered an undisclosed treatment facility "to heal some emotional and spiritual issues he was dealing with," his rep Johnny Wright said in a statement to People.
Carter -- the younger brother of Backstreet Boys singer Nick Carter -- is hoping to jump start his own music career.
Article continues below advertisement
"He has been in Orlando working on a new album, perfecting his live show and his physical body," Wright said. His stint at the facility will provide "the guidance and cleansing he needs. Which is turn will help him on the music journey he's about to take.
The statement did not provide any specifics as to the nature of Carter's issues.
RELATED STORIES:
Maksim Chmerkovskiy Trashes Aaron Carter