VIDEO: NY Police Investigating Death Of Fashionista; Oscar Winner's Son Questioned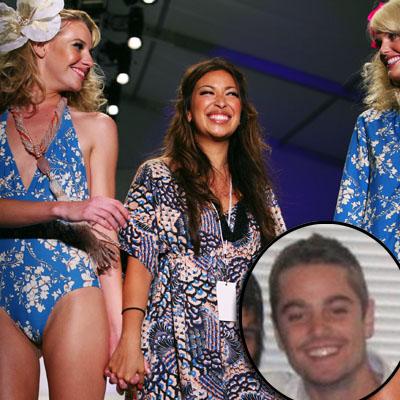 After Sylvie Cachay, a prominent 33-year-old fashion designer, was found dead in a bathtub at New York's trendy SoHo House boutique Thursday, police questioned her boyfriend Nicholas Brooks in connection with the designer's death.
Brooks, 24, is the son of Academy Award-winning composer Joseph Brooks, who wrote the Debbie Boone song, You Light Up My Life, for the film of the same name.
Brooks told police he did not kill Cachay, saying that she was alive at SoHo House when he left to have drinks with people he'd met there, the New York Daily News reported.
Article continues below advertisement
New York Magazine senior editor Chris Rovzar told Good Morning America that the killing has shaken New York's trendy Meatpacking District to its' very foundation.
"Soho House is full of celebrities, has very prominent NYC membership and it's very exclusive," Rovzar told GMA. "So of course when a fashion designer is found dead in a hotel room here it's going to raise eyebrows."
Rozvan said friends of Cachay and Brooks had a "very tumultuous" relationship in the few months they'd been dating.
Cachay had designed for Tommy Hilfiger and Victoria's Secret prior to marketing her own swimwear creations in the fashion world; her family said in a statement "the world has lost a beautiful soul. She will be deeply and painfully missed."
Last year, Joseph Brooks was indicted on 82-sex related charges in connection with accusations he'd sexually assaulted 11 young actresses, auditioning for film roles, at his home.