Vanessa Minnillo Debunks Hubby-To-Be's Wedding Rumors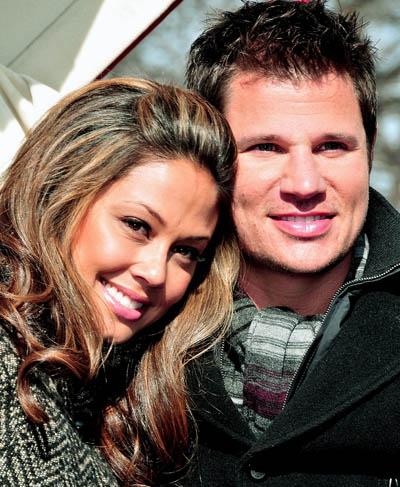 While Nick Lachey told Rachael Ray earlier this week that he and fiancée Vanessa Minnillo "may be married in Tuscany" over their Italian vacation this New Year's, Minnillo said it's not on her immediate to-do list.
"He was joking, we're not getting married in Italy," Minnillo told Hollyscoop. "I think that's the game of telephone, he said it sarcastically and it was misconstrued in print.
"We're not going to wed in Italy, but that would be a great idea -- I think Rachael Ray got married in Italy so that's how the media spun it," Minnillo said. "We're not getting married there."
Article continues below advertisement
Minnillo, 30, said that for the time being she's just enjoying "the bliss" of her engagement.
"I feel irresponsible for not having a date, but someone made a great point, when you're dating everyone is always asking when you're getting engaged. When you're engaged everyone is always asking when you're getting married. When you get married they start asking when you're going to get pregnant.
"Instead of keeping up with the Jones'," she said, "we're just enjoying it."