Pink Panther Creator Blake Edwards Dies At 88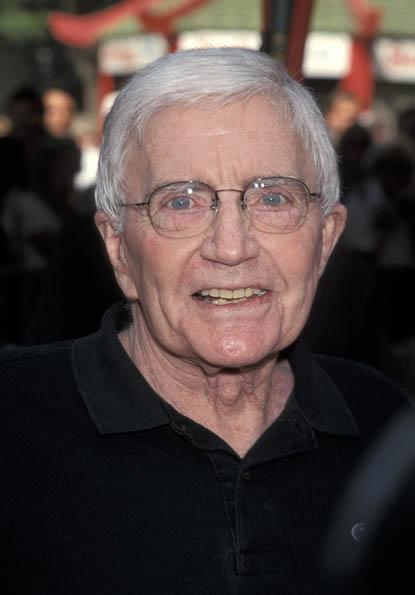 Director Blake Edwards died at 88 Wednesday night at St. John's Health Center in Santa Monica, California, RadarOnline.com has learned.
Among his career highlights, Edwards had created the iconic Pink Panther character and directed hit films such as 1961's Breakfast at Tiffany's, and 1979's 10.
Other films he'd directed included Operation Petticoat, Experiment in Terror, Days of Wine and Roses, The Pink Panther and A Shot in the Dark, The Great Race, The Return of the Pink Panther. He remained actively directing through the early 1990s, with his last five films being That's Life, Blind Date, Sunset, Skin Deep and Son of the Pink Panther.
Article continues below advertisement
Edwards, during the 2004 Oscars, was presented with the Academy Honorary Award by Jim Carrey, a huge fan of the director's.
"His heart was as big as his talent," said Gene Schwam, his longtime publicist. "He was an Academy Award winner in all respects."
He's survived by his wife, Oscar winning actress Julie Andrews.