Pamper Your Pet! Santa Maria Novella's Newest Luxury Pet Care Line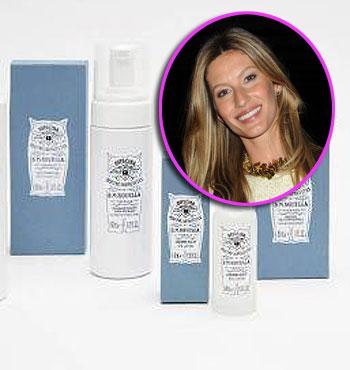 Yes, stars are just like us, meaning they would bend over backwards for their pooches. Now, you can give your furry best friend the A-list treatment thanks to Santa Maria Novella!
The world's most prestigious apothecary has launched their newest luxury pet care line that has become fast favorites with the likes of Rachel Bilson, Jessica Biel, Gisele Bundchen, and Tori Spelling.
The Italian line's Pet Collection has 12 products ranging from a mouthwash gel, a detangling lotion, ear and eye cleaners, paw ointment, shampoos and and deodorants from between $18 to $38 per product.
Article continues below advertisement
The original apothecary was started by the Dominican monks in 1210 to dispense their healing and soothing remedies and lotions to the nobles and royalty across Europe. It opened its doors to the public in 1612.
Since then, Santa Maria Novella has become known for its quality body and face care, perfumes (creating the original "Water of the Queen" for Catherine de Medici, later popularized under the name "Eau de Cologne") and legendary products for the home.
All ingredients are local and organic and all products (including distillation of fragrances) are made onsite in the Florence workrooms.