Neil Patrick Harris Has A Case Of Twitter Regret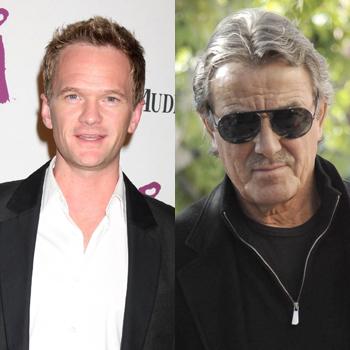 Neil Patrick Harris has backed away from his stinging Twitter rebuke of soap star Eric Braeden, when he called him a "D-bag" for pulling out of a How I Met Your Mother appearance at the last minute.
Having second thoughts on his comments, Harris has now Tweeted: "I feel bad for the D-bag comment. Don't know the guy personally. I'm just fiercely protective of our show."
The battle began when Braeden canceled his returning guest appearance on How I Met Your Mother on short notice. Harris blasted the actor on Twitter, writing "Eric Braeden is a D-Bag. The actor, (Robin's dad) agreed to a cameo, then last night bailed, saying the part wasn't 'substantial' enough."
Article continues below advertisement
Harris added that Braeden was replaced with "fantastic" Ray Wise, and tweeted welcoming words to Wise about the cast change.
Braeden, 69, didn't take the insults lying down. He went to Entertainment Weekly with his side of the story.
"I really don't know who that fellow is," Braeden said. "He's a guy who stars in that series....It's very unfortunate. First of all, I came back from hip surgery. I was off for three weeks. I've doubled my work, 30 to 50 pages a day for me, alone. Everyone knows that I'm exhausted. I was not about to appear on a show for two lines, because that's what it amounted to."
Braeden says he likes the show and would love to have returned. "I truly enjoyed working there last time," Braeden said. "The cast and crew and producers couldn't have been nicer."
Braeden claims that one day before he was scheduled to appear on the show, he saw just how tiny the role was in the script, which he says he should have been given weeks in advance.
"His choice of words bothered me," Braeden said about Harris' tweets. "It seems to me like a young whippersnapper, having seen himself on a few covers, who's received a few awards, is now suddenly suffering from the first signs of hubris. I've been in the business for 50 years. I've seen people come and go and I'm still here."