Mel Gibson Called Jews 'Oven Dodgers,' Winona Ryder Says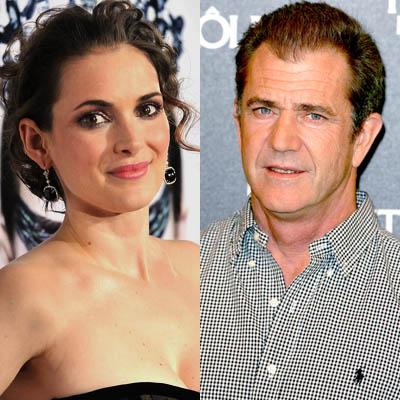 While most of Hollywood was shocked at Mel Gibson's fall from Hollywood grace, Winona Ryder likely saw it coming.
The Edward Scissorhands star, who currently appears in Darren Aronofsky's critically-acclaimed Black Swan, shared a story with GQ about Gibson showing his bigoted stripes at a Hollywood party in the mid-90s.
"I remember, like, 15 years ago, I was at one of those big Hollywood parties, and he was really drunk," the 39-year-old actress told the magazine. "I was with my friend, who's gay. Gibson made a really horrible gay joke. And somehow it came up that I was Jewish.
Article continues below advertisement
"He said something about 'oven dodgers,' but I didn't get it," Ryder said. "I'd never heard that before. It was just this weird, weird moment. I was like, 'He's anti-Semitic and he's homophobic.' No one believed me!"
Gibson has a history of making offensive comments about both Jews and gay people: The actor told Spanish newspaper El Pais in 1991 of gays: "They take it up the a**," before pointing to his rear end and telling the reporter, "This is only for taking a s***."