Maury Interviews 18-Year Old Auctioning Off Her Virginity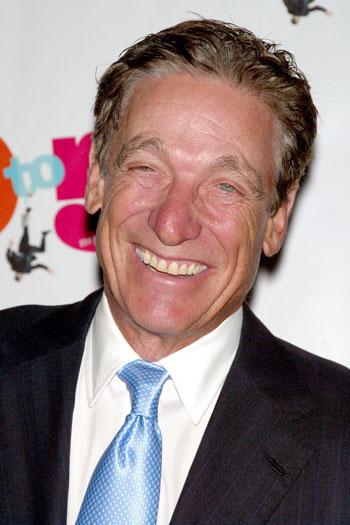 On his December 9 show, Maury Povich interviews an 18-year old girl who plans on selling her virginity.
The woman named "Jennifer" first got the idea when she was a sixteen-years old watching an episode of Povich's show. During that episode, the host had on Dennis Hof, owner of the Moonlite Bunny Ranch brothel in Nevada, accompany a girl "Natalie" who had similar intentions to auction off her virginity.
Article continues below advertisement
"I heard my mom talking with her friends and they all said they wish they could go back in time and sell their virginity," explained "Jennifer." Her mom "Jill" has given her approval over the decision. "This is an opportunity for me to make more money than people see in a lifetime."
She explained further, "For being with someone for one night, I will be financially safe for the rest of my life."
Adds her mother, "She knows what she wants to do and what she really needs to do in this hard economic times."
"Jennifer" has taken a lie detector test and enlisted Hof's help. The brothel owner will get 50% of what "Jennifer" garners. "She is stunningly beautiful. Of course, there will be people from around the world who would show interest in her," Hof said.
Maury brought on Dr. Jeff Gardere, a mental health expert, to assess the situation. "At the end of the day, you're placing a financial value on your virginity and your virginity should be priceless... I have four children of my own. I have to tell you, I would never give them this type of advice."