LeAnn Rimes & Eddie Cibrian Are Engaged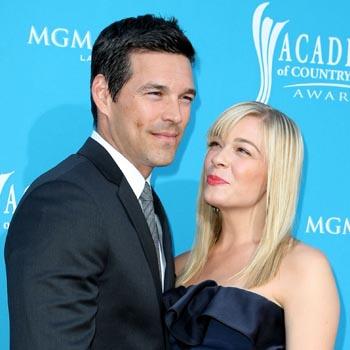 First it was Natalie Portman, and now RadarOnline.com has learned that LeAnn Rimes and Eddie Cibrian are engaged to marry.
Rimes publicly thanked all her fans for their support Monday by tweeting: "Thank you for all your well wishes!! We are extremely excited and look forward to a beautiful future. It's been an incredible last few days, I was shocked!!! We are blessed, our families are so happy and our lives are filled with love."
Article continues below advertisement
The couple posted a photo of themselves on Twitter last month, showing Eddie down on one knee, holding LeAnn's hand. At the time Rimes slammed media sites who reported they were engaged saying it was untrue! She's not denying it now.
The couple's romance was born in scandal. Each was married to someone else when they met and fell in love. But in an interview with ABC's Robin Roberts that aired November 3, she said "I have no regrets.
"That's just not me. What happened is not who I am, period. But I do know how much I love him. So I've always said I don't live my life with regret. I can't."
Cibrian and Rimes met in 2009 on the set of their Lifetime TV movie Northern Lights. Although they each initially denied reports of a romance, the pair finally came clean, and divorced their respective spouses.
Cibrian has two children with his ex-wife Brandi Glanville. LeAnn's ex, Dean Sheremet is also engaged with plans to remarry.