Kelly Osbourne The Victim Of World's Dumbest Hacker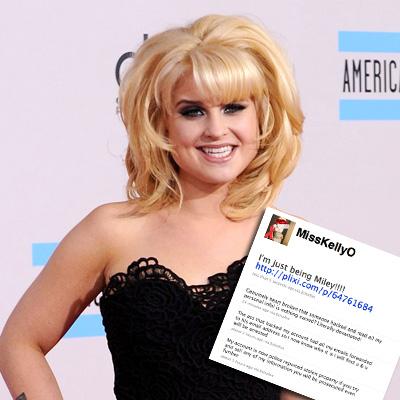 Kelly Osbourne Thursday said she's the victim of an apparently sloppy cyber-thief, RadarOnline.com has learned.
"Someone has hacked my mail account the police are now involved who ever did this is in big HUGE trouble!!" the Dancing With The Stars vet Tweeted early Thursday on her account.
She added that "the ass that hacked my account had all my emails forwarded to his email address so I now know who it is I will find u & u will be arrested."
Article continues below advertisement