Hilary Hopes To Bank On Her Swanky Style With New Fashion Line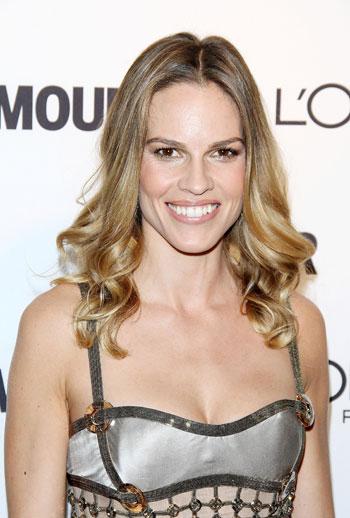 Joining the ranks of Jessica Simpson, Nicole Richie and Victoria Beckham, Hilary Swank is the latest celebrity to enter the fashion industry. According to Women's Wear Daily, the Academy Award-winning actress is working with the DMA Designers Management Agency to develop an athletic inspired apparel collection.
Swank, who can often be found decked out in her workout clothes when she isn't on the red carpet, initially was considering an inspirational T-shirt line, but the idea evolved in a sportier direction.
Article continues below advertisement