Exclusive
EXCLUSIVE: Girlfriend Of Dead Bachelorette Star Still Trying To Make Sense Of His Suicide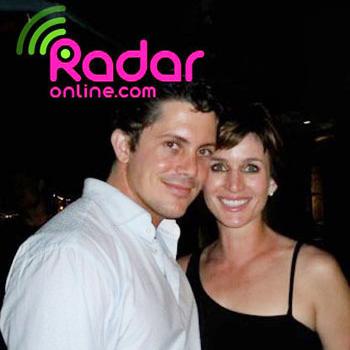 It's been exactly one month since former 'Bachelorette' contestant Julien Hug shot and killed himself in a remote area of Palm Springs, and his live-in girlfriend Jennifer Bell told RadarOnline.com that there is still "tremendous temptation and interest to make sense of the senselessness."
"Not much has changed in my life in the past month, other than utter sadness and emptiness at the loss of my best friend and greatest love."
Article continues below advertisement
Hug, 35, was found dead near a highway in Southern California on Nov 3. His death stunned the TV world and left everyone, including Bell, simply asking "Why?"
"Julien is incredibly missed and has left very hard shoes for anyone to fill."
Bell, 35, told RadarOnline.com that she lived with Hug for the past two years. They knew each other for a year before they began dating. "We were the light of each other's life. Everyone, I mean everyone loved this man. We lived together in San Diego, in a beautiful condo," she said.
Bell even revealed that she and Hug were discussing marriage.
"We talked about getting married in Montauban, France," she told RadarOnline.com. "He even spoke French to me. He spoke the language so eloquently and lovely."
Hug left handwritten notes for his parents Bertrand and Denise Hug, as well as a few close friends, explaining he was suffering from "severe depression" and felt suicide was the only way out.
Article continues below advertisement
The reality of Julien's death is at times almost impossible for Bell to grasp, but she says she's getting lots of support.
"The community has been incredible, as have the friends that Julien and I share. It's all just so, so sad. Julien is incredibly missed."
Readers seeking support and information about suicide prevention can contact the National Suicide Prevention Lifeline on 1-800-273-TALK(8255).
RELATED STORIES: