Dog Killer Michael Vick: I Want Another Dog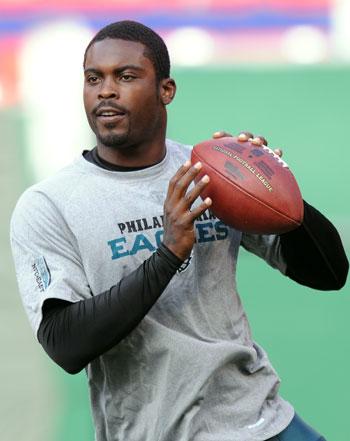 In a jaw-dropping interview, NFL star quarterback Michael Vick says he would love to get another dog.
Vick went to federal prison for running a dog fighting ring, setting up the operation on his Virginia property. Vick and his partners executed dogs that did not perform well, killing them by hanging, drowning, electrocution and even slamming one to the ground.
Now, after re- emerging as an NFL star with the Philadelphia Eagles, Vick says: "I would love to have another dog in the future. I think it would be a big step for me in the rehabilitation process."
Article continues below advertisement