VIDEO: Stars 'Give A Damn' About Homeless Gay Youth In New PSA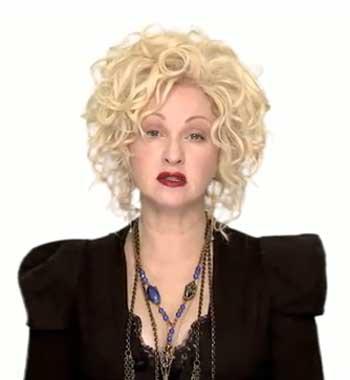 The Give A Damn campaign, a project of Cyndi Lauper's True Colors Fund, released its latest video Thursday during National Runaway Prevention Month to raise awareness about homeless gay, lesbian, bisexual and transgender youth.
Watch the video on RadarOnline.com
The moving PSA features Oscar winner Susan Sarandon, Tony Award winner Alan Cumming, Rebecca Romijn, Pete Wentz, Eden Riegel and Lauper all urging people to give a damn about this epidemic.
Article continues below advertisement
According to the people behind the Give A Damn campaign, each year, between 500,000 and 1.6 million young people in the United States are homeless or runaways. Gay, lesbian, bisexual and transgender youth make up an estimated 3% to 5% of the general U.S. population. Yet they make up more than 20%-and possibly up to 40%-of all homeless youth in the country.
Family conflict is the most common cause of all youth homelessness. More than 1 in 4 are actually thrown out of their homes by their parents.
"As a parent, I can't understand those who would kick out their own kid simply because they are gay or transgender," said Cyndi Lauper. "Your child is a part of you, throwing them out on the street is like ripping out a part of your own soul. No child should ever be homeless, especially when they have a family that can give them the love and acceptance that they need. It's time all of us parents join together and let our kids know that their home is always a safe place for them no matter what."