The Sweet Smell Of Success! Taylor Swift To Launch Fragrance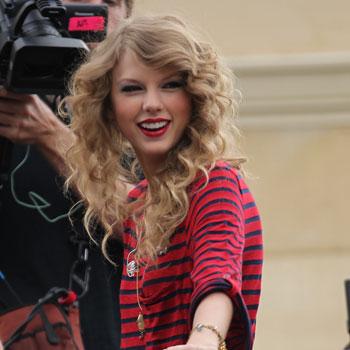 Taylor Swift continues to expand her presence in the cosmetics industry, announcing on Monday that she has signed her first fragrance deal with Elizabeth Arden.
The stunning star will be involved in everything from the scent itself, to the packaging and marketing of it.
"I have always loved how fragrance can shape a memory, the way certain scents remind you of events and people that are imprinted in your thought," Taylor romantically revealed in a statement about her perfume, which will be launched in fall 2011.
Article continues below advertisement
Will you wear Taylor's fragrance? Leave your comments in Style!