Spoiler Alert! Read This Only If You Want To Know Who Won Dancing With The Stars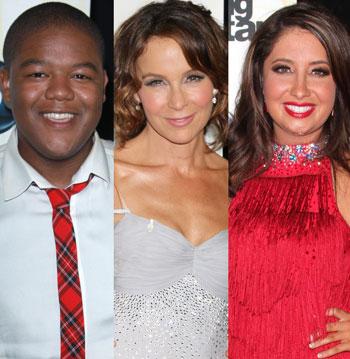 From the Jersey Shore to Alaska, the stars turned out and tuned in for the Tuesday finale of ABC's 11th season of Dancing With the Stars. Respecting time zones and DVR realities, RadarOnline.com is giving you this spoiler alert: if you DON'T want to know who took home the mirror ball trophy then stop reading now (and of course go read another one of our posts)!
With Monday's show drawing more than 24 million viewers, the finale was highly anticipated by network execs, Bristol Palin-Tea-Party-Vote-Stacking conspiracy theorists and just us regular folks too.
Article continues below advertisement
Jersey Shore's Mike "The Situation" was back for a trademark smirk early in the show (and shirtless dance later) and the star wattage got turned way up from there.
Now is the time to stop reading if you don't want to know the winner…
And that winner is Jennifer Grey!
Kyle Massey finished second and not even the Tea Party voting bloc could not save Bristol from a third place finish.
Grey and partner Derek Hough took the lead after the first of two dances performed by the finalists Tuesday. Although she was an early favorite, her victory was remarkable considering Grey's surprising announcement early in the show.: "I ruptured a disc," she said. "This morning I went to the hospital." But not even a ruptured disc puts baby in a corner and Grey toughed it out, after saying her doc "fixed" her up.
ABC turned the live finale into a must-see event with Christina Aguilera performing twice, including a new song from the movie Burlesque. Later the kitsch factor was dialed up with a David Hasselhoff singing performance complete with Baywatch babes in red one-piece swimsuits.
Hough has won the trophy twice before, with Nicole Scherzinger and Brooke Burke.
RELATED STORIES: