Rosie Huntington-Whiteley's Double Duty: Screen Siren To Supermodel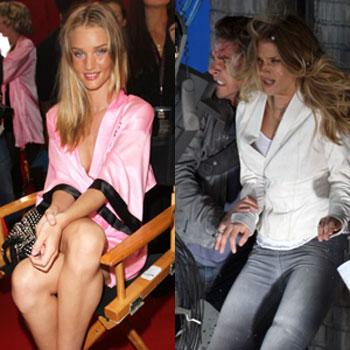 Rosie Huntington-Whiteley is working at breakneck speed to balance her modeling and acting careers. The English beauty went bi-coastal this week, flying from the Los Angeles set of her first high-profile film to the Victoria's Secret catwalk in New York- all within 48 hours!
On Monday, Rosie was alongside Shia LaBeouf in Los Angeles as they filmed some high octane scenes for the upcoming Transformers sequel. Clad in jeans and a white jacket, Rosie put on her best frightened and tough face for the harrowing action-packed shoot.
Article continues below advertisement