Playboy Offers Readers Chance To Attend Mega Party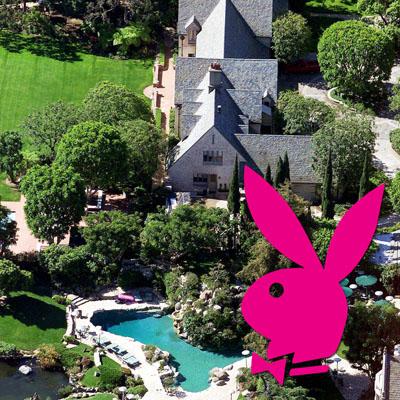 Anyone who has ever dreamed of attending a party at the Playboy mansion without hopping the fence and being escorted out by security now has a chance to turn that fantasy into reality.
That's because Playboy is offering 10 "Golden Tickets" to its Midsummer Night's Dream Party thrown by Hugh Hefner.
The 10 tickets are in the issue of Playboy that is on sale now.
Ten lucky winners who are fortunate enough to purchase a copy of the magazine containing a ticket will be flown to Los Angeles, put up at the posh Petit Ermitage hotel and get a free dinner at upscale restaurant, Simon LA.
Article continues below advertisement
The party is routinely filled with Hollywood stars and Playboy model wearing little but body paint.
"This is the first time we've literally swung the doors open" to the public, Playboy editorial director Jimmy Jellinek told Reuters. "The average reader will go home with stories they can't tell their wives and girlfriends but will last forever."
The Girls Next Door: Bunnies in Bikinis
The party is in August, 2011.