PHOTOS: The Force Is With Snooki As She Steps Out In Jedi-Style Robe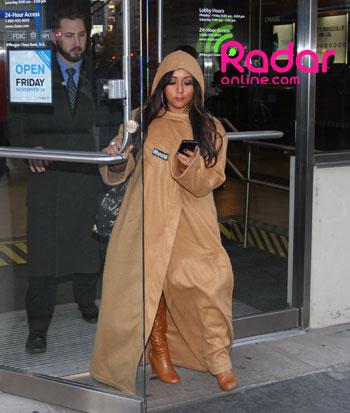 She's fought her own battles in the world of reality TV and now Nicole 'Snooki' Polizzi is even dressing like a warrior with her latest Jedi inspired fashion statement.
The Jersey Shore star has fallen in love with her hooded 'Phrobi', an outer garment described on the company's website as "The Ultimate Cozy Blanket Robe That Keeps You Warm From Head To Toe And Has Your Back."
Despite the 'Phrobi' swallowing up her pint-sized frame, Snooki can't wait to put it to good use with her new boyfriend and pooch.
Article continues below advertisement
Snooki was spotted out in the hooded robe in New York over the weekend, and while she wore a pair of high heels with her new purchase, she still had to have it shortened.
"She had it shortened 10 inches so it would fit perfectly," said the friend.
"She's been wearing it around the city and wore it to prepare for her birthday party over the weekend, dress fittings etc. It's her new favorite piece of clothing."