Kim Kardashian On Turning 30: I Thought I'd Have 4 Kids By Now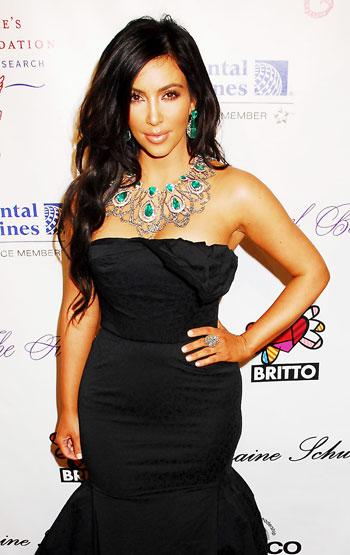 While fans are used to seeing Kim Kardashian open up on her reality show, the brunette bombshell recently gave a candid interview about reaching a milestone that ended up looking a lot different than what she had dreamed.
"If you were to ask me in high school where I would be at 30, I would have said I'd be a housewife with four kids," Kim told People Magazine. This week's cover girl, who turned 30 on October 21, is currently single for pretty much the first time in her adult life.
Article continues below advertisement
"I might have thought that love was the one thing missing in my life before," she admitted. "I don't think that anymore."
However, she isn't closing the door on one of her biggest romances to date.
"It's so funny- we get tweets about how we should be together and we laugh about it," Kim said about her ex Reggie Bush. Though they split earlier this year after three years together, Kim says "never say never on anything" in terms of a possible reconciliation between the two.
For now, she's taking the relationship lessons she has learned so far to prepare for her eventual Mr. Right. "Whatever relationship I'll be in next, I realize I can't be this work machine all the time."
If true love doesn't find Kim, that will be fine too: "If I never find romance or love, that will be okay. It's what I want- but it doesn't define me."
The issue is on newsstands now.
RELATED STORIES: