EXCLUSIVE: Real Housewives' Plastic Surgery Secrets Exposed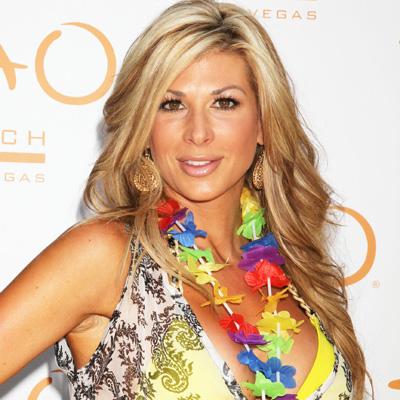 Not everything is 'real' on a Real Housewife. As RadarOnline.com has discovered, some Housewives get their killer looks with some help from their friendly neighborhood plastic surgeon.
With 20-years of experience, Dr. Michael Niccole has been to the go-to man for some of TV's hottest reality stars, but not everything is a usual procedure for his celebrity clients.
"Alexis Bellino from The Orange County Real Housewives has done botox and fillers for excess sweating on the red carpet," Dr. Niccole told RadarOnline.com.
Article continues below advertisement
"Unfortunately when you walk down the red carpet and perspire it is embarrassing so we shoot some botox under the arm and that takes care of it.
"It may sound like a strange procedure but I do it to a lot of celebrities. They just don't talk about it."
Unlike a lot of physicians, Dr. Niccole is free to divulge his clients' names and their secrets, as part of the agreement he has struck with the A-listers.
"I've also given Alexis soft tissue replacement and breast implants," the surgeon proudly declared.
In fact, Bellino is such a good customer of the plastic surgeon, he has made her the face of his Web site.
"I have also done breast implants for Atlanta Housewife Shereé Whitfield too," Dr. Niccole revealed.
EXCLUSIVE: Read the Heidi Montag-Dr. Ryan Emails
"I already have two women from the housewives television shows scheduled to have rhinoplasty and maybe they will reveal their change in the future."
Article continues below advertisement
Dr. Niccole insisted he only does procedures if he thinks they're absolutely necessary.
VIDEO: Heidi Montag Blames Dead Doc For Plastic Surgery Nightmare
"If I don't think you need surgery then I will tell you that you don't need it," he said.
The doc added, "I work with a lot of celebrities and 80 percent of them want to do noninvasive surgeries that can be done on a Friday, and they can go back to work on a Monday."
EXCLUSIVE SNEAK PEEK PHOTOS: Alexis Bellino Clothing Line
"It's amazing these days the incredible technology, a 70 year old can look in her 40's, it's really possible if you do the maintenance three to four times a year.
Dr. Niccole also put former Apprentice contestant Omarosa Manigault-Stallworth under the knife, giving her breast implants, as well as injecting her armpits with Botox too.
RELATED STORIES: