Exclusive
EXCLUSIVE COURT DOCUMENTS: Axl Rose Suing Guitar Hero Makers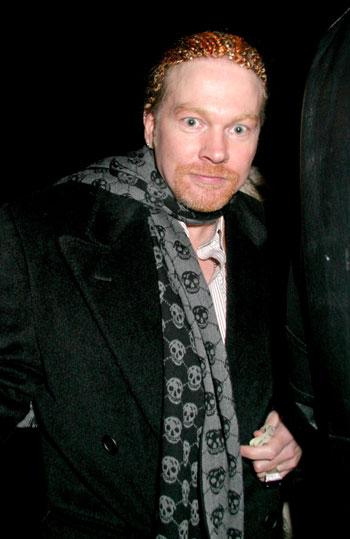 Axl Rose is suing Activision Blizzard Inc, the owner of the hit video game Guitar Hero, RadarOnline.com has exclusively learned.
Axl is suing the company for over $20 million dollars for fraud, breach of contract and unjust enrichment, among others claims.
COURT DOCUMENTS: Axl Rose Suing Guitar Hero Makers
In the court filing, Rose sates that he is the majority owner of the trademarks and licensing associated with the band.
Article continues below advertisement
Axl has an issue with Guitar Hero III using "Welcome To The Jungle" without his permission.
In the legal documents, Rose states, that there was an agreement to use the song for Guitar Hero III, but "Activision breached the contract when it released GH III which prominently features Slash imagery in direct connection with the use of "Welcome to the Jungle," exploits the prior association between Slash and Guns N' Roses, promotes Slash's and VR's (Velvet Revolver) separate interests and includes VR tracks as available downloads, all of which was and is directly contrary to the contractual obligations of Defendants."