Eva Longoria Breaks Silence: Tony Parker Cheated On Me With Teammate's Wife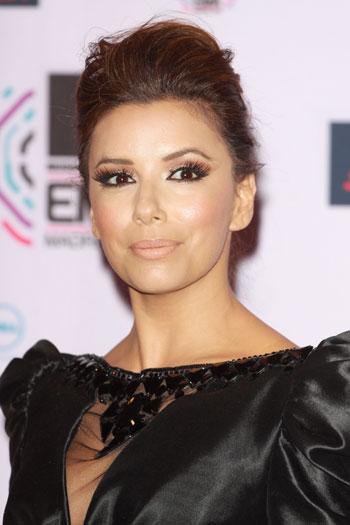 Eva Longoria broke her silence about her Wednesday divorce filing, telling close friend Mario Lopez that her husband Tony Parker had inappropriate relations with not one- but two!- women, one of which is his teammate's wife.
"She is devastated, she wants us all to know that," Lopez said on Extra.
"But she's strong."
Longoria also told Lopez that she found hundreds of text messages on Tony's phone. The woman in question is the wife of one of his San Antonio Spurs teammates.
Article continues below advertisement
The Desperate Housewives actress added that it was not her husband's first indiscretion: earlier in their marriage, he cheated on her and kept in touch with the woman through Facebook.
Lopez reveals Longoria will spend the Thanksgiving holiday with friends who she has been leaning on, including her castmates.
RELATED STORIES:
COURT DOCUMENT: Read Eva Longoria's Divorce Petition