VIDEO: The Situation Says 'Never' To Steroid Use Claim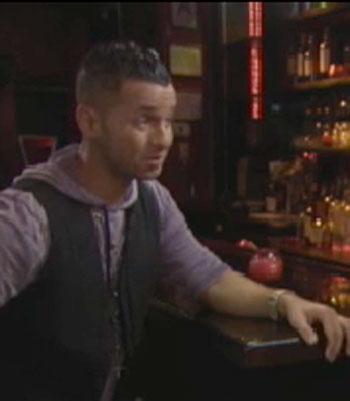 He has the most famous 'six pack' in America and now Mike 'The Situation' Sorrentino claims they are NOT the result of taking steroids, RadarOnline.com can reveal.
Since Jersey Shore became a massive hit for MTV, there has been plenty of rumors that Sorrentino and his gym addicted buddies have been taking illegal substances to stay in tip-top shape.
But on tonight's Nightline, The Dancing With The Stars contestant tackles the question head-on with journalist Chris Connelly.
Article continues below advertisement
"Oh never, never, never," he says.
"The steroid look is definitely a bulkier look - I have a more thin, lean look. And I don't judge.
"If somebody is going to take steroids, that's their prerogative and their body.
"I'm worried about taking care of myself and working out and taking my body to the best it could be."
And during the interview Sorrentino claims that taking part on Dancing With The Stars is keeping him fitter than ever.
He adds: "I'm actually dancing six to eight hours a day - but I guess I'm genetically gifted."