Settlement Reached In Danielle Staub Defamation Lawsuit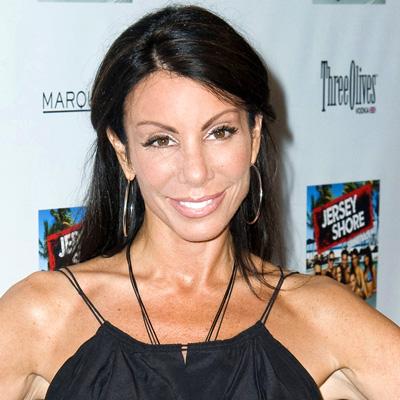 Settlement talks in the defamation lawsuit against The Real Housewives of New Jersey's most controversial resident Danielle Staub have finally ended in a financial agreement, RadarOnline.com has confirmed.
"The settlement was to everyone's satisfaction," Maher's attorney Thomas Rockett told RadarOnline.com of the confidential agreement which was reached on Friday. It happened late Friday."
Just over a week ago RadarOnline.com reported exclusively that initial talks had failed and her ex-husband Kevin Maher, who filed the lawsuit months ago, was prepared to take her to trial.
Article continues below advertisement
As RadarOnline.com has previously reported, the lawsuit was filed as a result of an interview Danielle gave in June 2009 with a magazine and other comments she has made in public. She has alleged that during their short-live marriage in 1988, Maher raped her on a bed of broken glass, inserted his handgun inside her and played Russian roulette, and killed her dog by hanging it.
Staub's lawyers had filed a motion recently requesting to exclude certain evidence from trial regarding Staub's criminal history, Maher's polygraph examinations, any references to Staub's extra-marital sexual history, the testimony of Daniel Aguilar, and Caroline Manzo's deposition testimony.
Staub's attorney Peter Cook outlined 29 points in his motion requesting to prohibit certain evidence, including the following: any depictions of Staub as either a stripper, prostitute or cocaine addict by Maher; any use of video footage from The Real Housewives of New Jersey, any use of Staub's book The Naked Truth; any and all references to her criminal history, sexual history; and any references to her past or present illegal drug use and sex tapes featuring Staub.
And the settlement came just in time. Staub was scheduled to be deposed in the case on October 5.