PHOTOS: Prince William Enjoys Romantic Stroll With Kate Middleton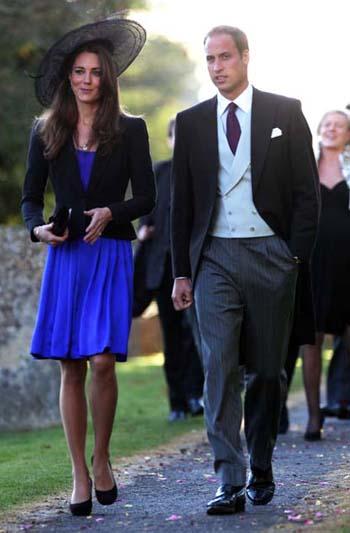 The world may be buzzing about their own potential wedding but on Saturday, the only nuptials Prince William and his girlfriend Kate Middleton had in mind was that of their close friend.
The dashing couple stepped out for Harry Meade and Rosemarie Bradford's wedding in Gloucestershire, England.
The prince was dashing in a tailcoat as Kate turned heads in a bright blue-hued dress, fitted blazer, and wide screen hat adorned with feathers.
Article continues below advertisement