PHOTOS: Playboy Holds Bunny Hunt In Asia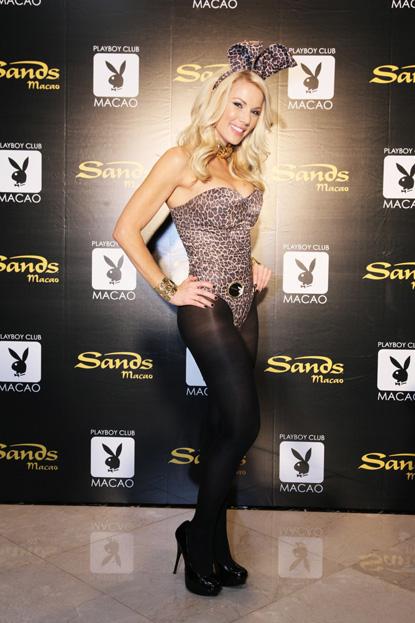 Playboy is opening up the Playboy Club Macao in Asia next month, and to stock with the garden with beauties, the iconic company held an old fashioned bunny hunt at the Sands Macao Hotel in the former Portuguese colony, now one of the world's foremost gambling hubs.
On Friday, October 15, the crème de la crème of more than 600 prospective Playboy Bunnies were walking the catwalk, preening for paparazzi and hobnobbing with the media in hopes of winning the carrot -- a job with the iconic brand.
Article continues below advertisement
The club's manager Reggie Martin, who was a judge in the contest, said "the chosen Bunnies will be offered a unique opportunity to be part of one of the world's most recognized brands when it arrives in Macao, the entertainment capital of Asia.
"The Asian market is very different from the U.S. market," Martin said. "It won't be as crazy as Las Vegas. More chill. Las Vegas has a lot of college-aged people while Macao has more of a mature crowd. It also draws more of a local crowd than a tourist crowd. We really want to establish Macao as more than just a gaming destination."
The club is a leg of a bigger stake the brand is taking in the area, as it already has planned a mansion to be erected there in 2012. Past Playboy club bunnies include actresses Lauren Hutton, Lynne Moody, Sherilyn Fenn and rocker Deborah Harry.
Playboy Club Macao opens its' doors November 20; For more info, check out http://www.playboymacao.com.
RELATED STORIES: