PHOTOS: Jersey Shore's Vinny Becomes Snooki For Halloween; Ronnie Goes As DJ Pauly D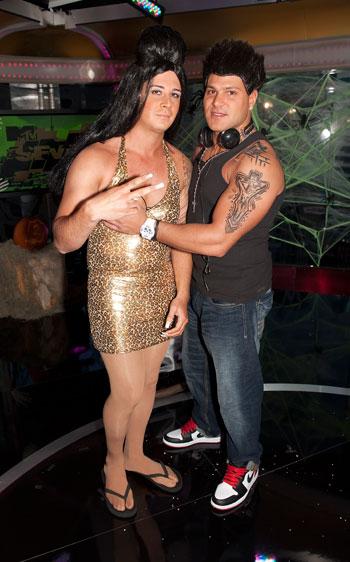 It's a Jersey Shore role reversal.
Vinny dressed as Snooki, while Ronnie turned himself into a Pauly D look-a-like, as the pair celebrated Halloween for an appearance on MTV Friday.
And while the goal of Halloween is to be spooky, we couldn't help but think these photos link were just hilarious!
Vinny's costume is one of perfection, especially with the Snooki trademark beehive bun.
Happy Halloween!
RELATED STORIES:
Article continues below advertisement