Jon Gosselin Treats Twins Mady & Cara To Birthday Dinner And The Mall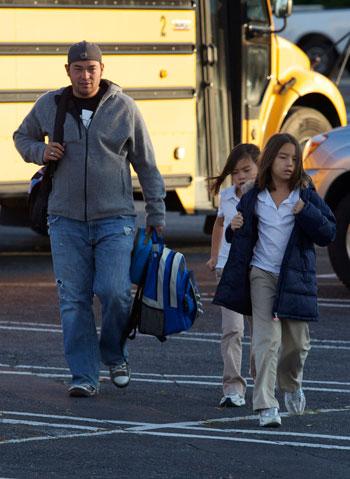 Happy birthday to Jon and Kate Gosselin's eldest girls!
Twins Mady and Cara Gosselin turn 10 on Friday and to celebrate, the twins got to spend some quality time with their dad who treated them both to a special birthday dinner.
Jon proudly Tweeted about his date night with his daughters on Thursday.
"Just dropped my birthday girls off after a really fun night together," Jon wrote.
"I asked them what they wanted to do for their birthday and they said the mall and Olive Garden. So that's what we did!"
Article continues below advertisement