It's Over! Gossip Girl's Penn Badgley & Blake Lively Split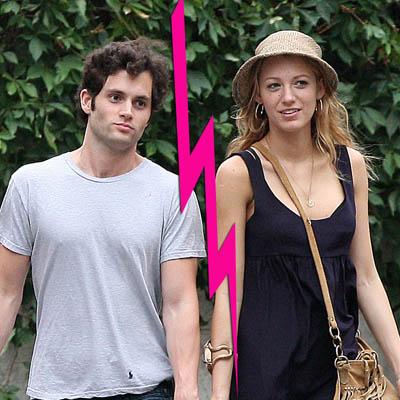 Gossip Girl stars Penn Badgley and Blake Lively have broken up after more than two years of dating.
The story was first broken by Star Magazine, which reports the young couple split because of commitment issues - specifically, Lively, 23, was looking for more of one from Badgley, 24 - the kind that comes with a walk down the aisle. Badgley apparently had other ideas, according to the magazine, and the relationship crumbled after nearly three years.
Article continues below advertisement
"Blake comes from a traditional Southern Baptist background, and she's always had her eye on getting married and having lots of children," a friend of the TV stars told Star. "The pressure on him to settle down at such a young age finally reached the point where he realized he and Blake couldn't get on the same page, timing-wise, about starting a family."
RELATED STORIES: