Exclusive
EXCLUSIVE VIDEO: Jersey Shore's Angelina Goes on A Scary Date!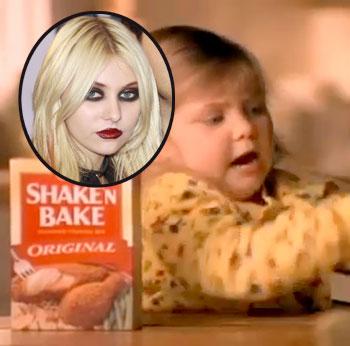 Jersey Shore's Angelina has had her fair share of scary dates but now she's hit rock bottom, hooking up with a zombie (sort of!).
RadarOnline.com has learned that the reality TV star's hot rendezvous was a commercial for IFC's 5-part horror series Dead Set, a scary spoof of reality TV where people are living safely in their Big Brother house while flesh eating zombies have taken over Britain and are multiplying as quickly as they kill.
Article continues below advertisement
"I want to 'Smush' tonight," Angelina exclaims in the opening of the promo video, referring to a word commonly used on her hit show that means "have sex."
The announcer in the promo reveals: "This is Angelina... she is done with guidos and juice heads and she's looking for a different guy to date."
A beautiful, date ready Angelina can be seen sitting in a director's chair being interviewed about her experience meeting and dating a zombie. Her controlled demeanor is a far cry from the wild partying gal she's known as on The Jersey Shore.
"We loved the idea of having a person involved from the hottest reality TV show, but we really hesitated because giving a script to a reality star can be problematic," Marie Moore IFC Spokes person explained.
Angelina speaks candidly to the camera in her New Jersey accent, describing in detail why this guy (the zombie) just won't work for her.
"She was enthusiastic, professional and took the script and ad-libbed with her own humor, it really worked!" added Moore.
Article continues below advertisement
Although Angelina won't be part of the upcoming series, she has definitely revealed a new side of herself!
Dead Set has received a glowing review from Stephen King. The satire will premiere Monday, October 25 and run through Friday, October 29 at 12:00 midnight ET/PT. There will also be a special Halloween marathon event featuring all 5 parts back-to-back on October 31 from 7:30 pm to 10:15 pm.
RELATED STORIES: