Exclusive
EXCLUSIVE SNEAK PEEK: Introducing The Gay Men Of The Real Housewives Of Beverly Hills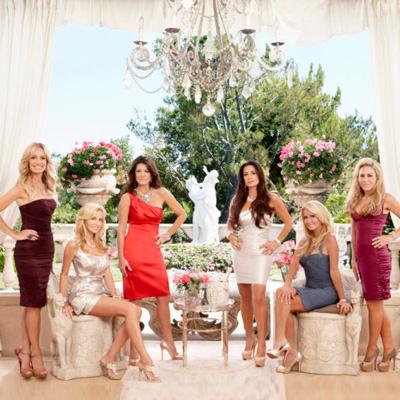 The cast of the upcoming Real Housewives of Beverly Hills has been revealed but RadarOnline.com is giving you an exclusive look at two other soon-to-be familiar faces sure to make waves. One even dated an 'NSYNC member
Listen! 'RHOP' star Wendy Osefo breaks down the "most intense fight in the show's history" in under 2 minutes.
The supporting cast to Housewives Taylor Armstrong, Kim Richards, Lisa VanderPump-Todd, Kyle Richards, Camille Donatacci Grammer, and Adrienne Maloof-Nassif are two (fabulous) gay men: Cedric Martinez, 35, an international model/actor and friend of Lisa's, and Dwight Coates, 34, a successful management consulting executive and real-estate investor who co-owns a consulting firm with Taylor.
Article continues below advertisement
"Cedric usually appears in little to nothing on the show no matter the venue," a friend of both men told RadarOnline.com. The Bravo show isn't Cedric's first step into the limelight: he has been linked to various celebrities including Lance Bass!
The friend added: "He is no stranger to the Los Angeles celebrity clientele and knows private jets better than the commercial fare."
Cedric and Lisa' relationship is so cozy that they are neighbors. "Cedric resides in the 3,500 sq guest house behind Lisa's $32 million dollar mansion in the exclusive Beverly Park community."
On the flipside, the other new face to primetime reality television is Dwight. "Dwight and Taylor are life-long friends and run in a very elite group of people across the globe," the source revealed. "Whereas Cedric entertains, Dwight is more subdued.'" But that doesn't mean Dwight isn't going to make for some must-watch television!
"Dwight doesn't hold back when it comes to giving advice on the show and apparently says some pointed comments," the source added. "Comments most people would think but not actually say."
Article continues below advertisement
Despite his thriving business with Taylor, Dwight also has entertainment ties thanks to an acting background. He currently lives in a $5,500 a month luxury apartment and like Cedric, has a string of high-profile exes including realtor to the stars Jeffrey Hobgood.
Even the two men's workout styles are top-class (goodbye to Jersey Shore's measly 'GTL' routine): both work out at pricey Equinox gym and are known to indulge in its special privleges. "Cedric parks his tricked out Jeep Wrangler on the curb and throws the keys to the valet while Dwight parks his Range Rover in the VIP-marked parking spaces."
The Real Housewives of Beverly Hills premieres on October 14 on Bravo at 10/9c.