EXCLUSIVE INTERVIEW: Real Housewives Of Atlanta Shocker - Family Didn't Know About Husband's Prison Past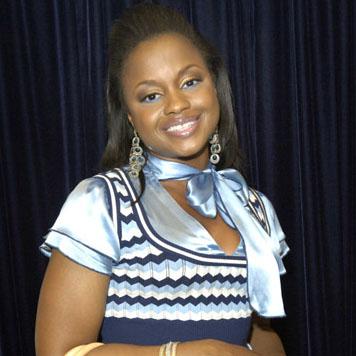 Phaedra Parks, the newest member of Bravo's Real Housewives of Atlanta got a crash course in the downsides of fame when her conservative family learned that her husband had spent time in jail through stories written about the show.
In promotions for the show's third season, Phaedra's marriage to her younger husband Apollo comes under fire from other housewives when they learn he served time in prison for what is described as a "white collar crime."
Article continues below advertisement
"I'm from a very religious family that's very conservative and a very political family that's well known," Phaedra explained during a conference call promoting the show. "I wanted people to judge my husband for his character and not his past because he's a great person and your past doesn't dictate your future."
An entertainment attorney who calls herself a true Southern Bell, Parks revealed her family's reaction when Apollo's past was made public.
"My family was a little shocked when they found out through the press. And his family obviously they knew. It bothered them that he was obviously getting so much flak because he has served his time and under our laws we have a system where if you do what you are supposed to do you should be able to return to society and be made whole and not constantly scrutinized for something that happened in the past."
Article continues below advertisement
Regardless of the negative attention, Phaedra and Apollo are happy especially after welcoming a son together recently.
"At the end of the day people are always going to talk but what I know is that I know who my husband is and I know who I am and I know I love him and we have a wonderful marriage and now we have a beautiful family together. People love to talk...it doesn't change what we know about each other and it doesn't stop me from loving him any more or less."
As they say, happiness is the best revenge: "He's my man and I love him so I'll stand by him no matter what."
Season 3 of The Real Housewives of Atlanta premieres on October 4 at 9/8C on Bravo.