EXCLUSIVE DOCUMENTS: Alicia Keys Husband Being Sued Over Single On Cassidy's Album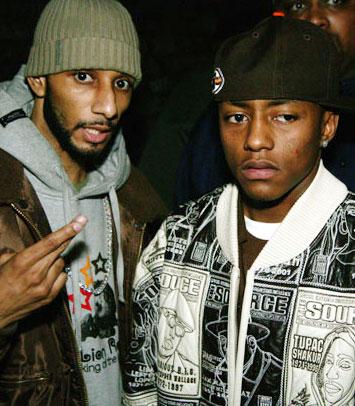 Proud new father and husband to Alicia Keys, Swizz Beatz, is at the center of a lawsuit claiming fraud on a single he recorded with rapper Cassidy.
RadarOnline.com has the exclusive court documents – read them here.
According to the paperwork filed on October 19 in New York, songwriter Antwann Frost collaborated with Beatz on a track called My Drink 'n My 2 Step in 2007 for a Cassidy album and was not properly compensated.
Article continues below advertisement
"Cassidy's album entitled B.A.R.S. The Barry Adrian Reese Story…was commercially released to the public on November 6, 2007," Frost said in the lawsuit.
Frost said the track he collaborated on was a single on Cassidy's album and although he was credited as a co-producer on the song, they failed to list him as a writer on the song.
Beatz' manager Chad Elliot eventually offered Frost "a 5% writer split/copyright ownership of the Composition and $5,000 for his services as a music producer" but Frost noted that "co-authors of a copyrighted work are deemed equal owners of the copyright."
MORE ON:
Celebrity Justice
Alicia Keys Ties The Knot With Rap Producer
The documents state that My Drink 'n My 2 Step was remixed with famous recording artists such as Kanye West, Ne-Yo, Chingy and Nina Sky – as well as ranking high on the Billboard charts.
Frost has requested a jury for the case and is asking for equal share in the song and is claiming "breach of fiduciary duty and fraud in the amount of $1,500,000."
Sony, Songs of Universal and Sony BMG Music Entertainment are also named as defendant in the suit for their involvement in Cassidy's album and the single in question.