Exclusive
EXCLUSIVE: Charlie Sheen Was With Hooker Before Taken To Hospital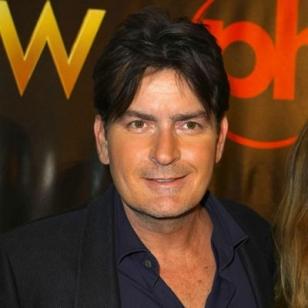 Charlie Sheen was with a prostitute before freaking out and being taken to a New York hospital, RadarOnline.com has learned exclusively.
The Two and a Half Men actor was staying at the Plaza hotel and was transported to the hospital after an incident in his hotel room, RadarOnline.com learned.
"Charlie freaked out," a source close to the situation told RadarOnline.com.
He was taken to the hospital via ambulance. His hotel room was trashed.
Article continues below advertisement
Ironically, Charlie was on a "family" vacation, spending time with ex wife Denise Richards and their children. Richards was not staying in the same room with her but a source close to the police investigation say cops did talk to her.
Richards went to the hospital to monitor Charlie.
Police have told RadarOnline.com that Sheen was taken to New York Downtown Hospital for treatment.
NYPD cops confirmed to RadarOnline.com that they are in fact looking into an incident involving Sheen.
"Charlie was back to being Charlie and had a hooker," the source told RadarOnline.com. Sheen told authorities called to the scene he'd been "out partying."
Sheen gained infamy for using Heidi Fleiss' hookers and paying them by check.
Sheen has been out of rehab for two months and is on probation in Colorado for a domestic violence incident with estranged wife Brooke Mueller.
A Security spokesman at The Plaza Hotel was remaining tight lipped about Charlie Sheen's run-in at the famous establishment.
A spokesperson said: "We cannot make any comments about our guests as we respect the confidentiality of people who stay here."
The hotel – which is a famous haunt of the rich and famous – which was formerly owned by Donald Trump before El Ad Properties bought it in 2004 for $675 million.
RELATED STORIES: