Couple Faces Arraignment Friday In Kidnapping Of Jaycee Dugard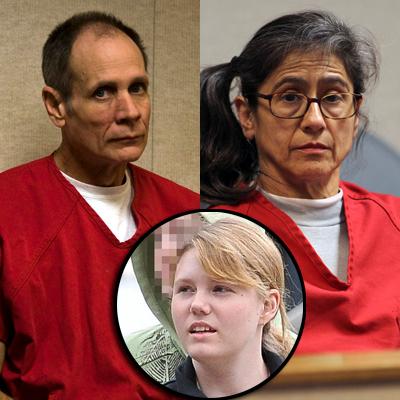 Phillip and Nancy Garrido will appear together in a Californian courtroom Friday to face arraignment for the horrifying kidnapping of Jaycee Dugard.
During the hearing, the couple is expected to enter a plea to the numerous charges they face.
In all, Phillip Garrido, 59, faces 29 criminal counts, while his wife, 55, also faces kidnapping and rape counts.
The Garridos - who were indicted by a grand jury on Thursday - have been in custody for more than a year, charged in the kidnapping and rape of Dugard, who was only 11-years-old when she was abducted from her home near Lake Tahoe in 1991.
Article continues below advertisement
18 years later - in August of 2009 - Dugard shockingly surfaced in the Bay Area with two children, allegedly fathered by Phillip Garrido.
Authorities say Dugard and her two children lived in horrid conditions for years in the Garridos' backyard shed in Northern California, under a tarp and hidden from the outside world.
Last week, court proceedings were briefly suspended for Phillip Garrido after his defense attorney said he was not mentally competent to stand trial.
In July 2010, Dugard received $20 million from the State of California to settle her family's claim that Phillip Garrido was poorly supervised while he was on parole for a previous kidnapping and rape conviction.
On Monday, it was announced that Dugard will tell her terrifying story in a new book to be published by Simon and Schuster.
The book - which has yet to be titled - was written by Dugard and will cover her abduction, her years in captivity, and her mental health since she was freed.