Chris Pine Jokes: I Need To Do Drugs, Get Hookers!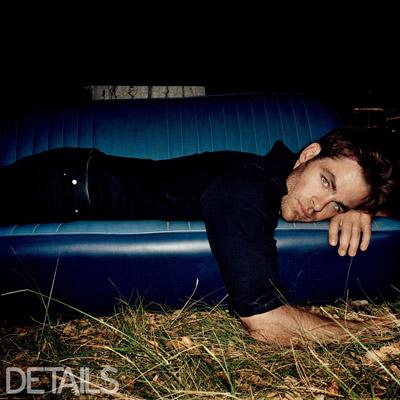 Star Trek stunner Chris Pine is the coverboy of November's Details magazine, and discusses his love life, aging and vices in a revealing interview for the magazine.
Pine, who plays opposite Denzel Washington in next month's Unstoppable, said that he's quite enjoying the life of a Hollywood bachelor.
NEW PHOTO: Star Trek Star Goes From Studious to Stud!
"I'm single and very happy about it," Pine said. "It's a good time to be single. I have a lot of friends getting married right now, having babies. But I think I'll be more like... the George Clooney."
Article continues below advertisement
The deep-thinking actor told the magazine he feels "prematurely old" as result of a "major belated quarter-life crisis.
"I'm turning 30 in a couple of weeks," he said. "I've been thinking a lot about mortality. A lot about what I'm going to do with my life and how to enjoy it. One of the things I'm going to work on is being more spontaneous, letting go, embracing the beauty of come-what-may."
Pine said spontaneity has never been his strong suit, as he often feels like he's missing out on the wild side life has to offer.
"Sometimes I think I need to get crazy," he said. "Go to Vegas. Do some drugs. Get some hookers. Gamble it all away. And it never happens. I usually just end up at home on my couch -- reading."
You can read more about Pine in the November issue of Details; Unstoppable hits theaters November 12.
RELATED STORIES:
Pining Over Chris; Star Trek Stud Sizzles In L.A. Play