Beyonce's Mom Says Pregnancy Rumor "Not True"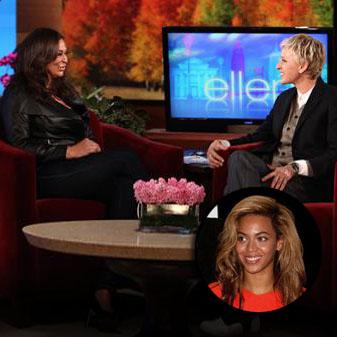 As the world buzzed whether her superstar daughter Beyonce was pregnant, Tina Knowles stopped in on The Ellen DeGeneres Show to clear up the rumor.
In the interview set to air on Thursday, DeGeneres began by asking, "Let's clear it up. The rumors are that Beyonce is pregnant. Are you going to be a grandmother again?"
Tina, who is in the middle of promoting her new clothing line Miss Tina, responded, "I heard that but I'm here to clear the rumors up. The truth is that's it's not Beyonce that's pregnant. It's me."
Article continues below advertisement