Exclusive
BEAUTY RADAR: Get Gorgeous Weightless Hair With Shear Genius Winner's New Products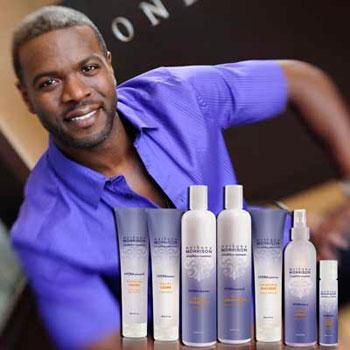 Gorgeous hair without being weighed down, isn't that what we all dream of? The answer is finally here with celebrity hair stylist Anthony Morrison's Weightless Moisture hair care collection, available exclusively on ShopNBC and ShopNBC.com on Tuesday, October 19th at two fabulous shopping times, 7am EST.4 am PT for you early risers and 12pm EST/9am PT for those of you who shop at work, and who doesn't these days?
Article continues below advertisement
The original winner of Bravo Network's Shear Genius, and co-host of the TLC makeover series "10 Years Younger," Anthony Morrison took his inspiration from his Londoner Salon client's requests and created the line to find simple and effective beauty solutions for dry, damaged hair.
The Anthony Morrison Weightless Moisture collection contains a unique combination of hibiscus protein and natural floral hydrasols or orange blossom, ylang ylang and jasmine. Your hair will smell as beautiful as it looks and shine while staying full of youthful body.
PHOTO: Emma Watson Chops Her Locks
"My intention has always been to provide ease, balance, grace and style to my clients," Anthony says about his innovative new line, the Weightless Moisture collection.