VIDEO: Where Was Sarah? Bristol's Mom Watched DWTS In Alaska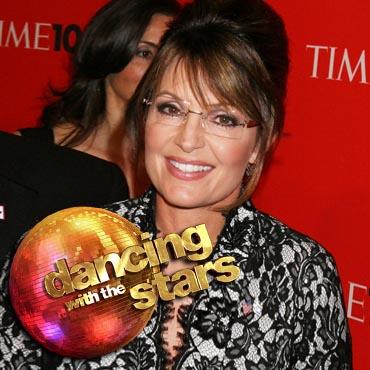 If you believe everything you read on another (unnamed) Web site - Sarah Palin was going to be "front-and-center" at Monday night's premiere of Dancing with the Stars to root on her daughter Bristol.
There was even talk that security guards at the CBS Television City in Los Angeles were on "heightened security."
So, where was Sarah? She wasn't even in the state of California Monday night!
Palin Tweeted from her home in Alaska: "Over-the-moon excited and happy for Bristol! Cheering her on @ DWTS party in the Palin living room".
Article continues below advertisement
At the end of Bristol's first dance, judge Bruno Tonioli asked her if her 'mama was here'. Bristol said no, and Bruno shot back, "she was wrong, she was wrong" - referring to Sarah not wanting her daughter to do the show.
RELATED STORIES:
Katie Couric's 'Secret Fantasy' - Dancing With The Stars!