THE VAMPIRE DIARIES Soundtrack: Smashing Pumpkins, Howls...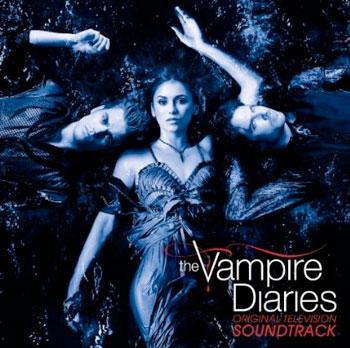 The Vampire Diaries serves up a biting mix of exclusive tracks unavailable elsewhere—including songs by Smashing Pumpkins and Gorillaz—plus favorites from season one of the hit TV show, including "Sleep Alone" by Bat for Lashes and "Running Up That Hill" by Placebo. The collection's focus track is "Obsession" by 18-year-old Internet sensation Sky Ferreira, which fits the show perfectly in both theme and edgy sound.
Article continues below advertisement
Track Listing - The Original Television Soundtrack: The Vampire Diaries
1. Stefan's Theme - Mike Suby
2. Running Up That Hill - Placebo
3. Currency of Love - Silversun Pickups
4. Hammock - Howls
5. Sleep Alone (909s in the DarkTimes Mix) - Bat for Lashes
6. Bloodstream (Vampire Diaries Remix) - Stateless
7. We Radiate - Goldfrapp
8. Obsession - Sky Ferreira
9. Head Over Heels - Digital Daggers
10. Down - Jason Walker
11. Beauty of the Dark - Mads Langer
12. Cut - Plumb
13. All You Wanted - Sounds Under Radio featuring Alison Sudol of A Fine Frenzy
14. The Fellowship - Smashing Pumpkins
15. On Melancholy Hill (Feed Me Remix) - Gorillaz
16. 1864 - Mike Suby
Out October 12th on EMI.