Take A HINT: Water Makes You Beautiful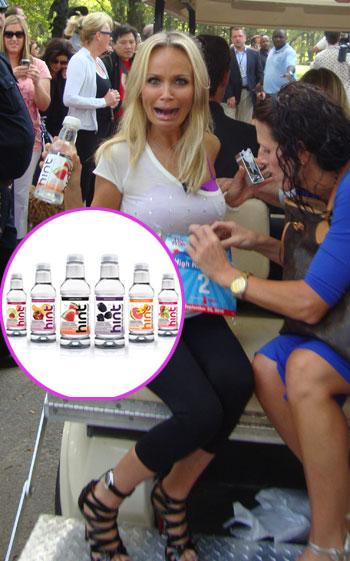 Forget expensive face creams and serums, the one beauty essential that all experts agree on is H2O! Water not only quenches thirst, but also helps your complexion sparkle and your hair shine. If you are bored with all the traditional bottled waters on the market, but want to avoid those that are infused with sugar and other chemicals, we have discovered a far from bland option.
Article continues below advertisement
HINT offers an extensive line of 10 uniquely flavored waters, which contain no calories, sweeteners or preservatives, just a hint of fruity essence. RadarOnline.com put the fancy bottled water to the taste test, and the results were absolutely refreshing! The subtle infuse of flavor was enough to keep us chugging all day long.
HINT hit the high note with Kristin Chenoweth at the Regis & Kelly High Heel A Thon in Central Park on Wednesday, who clutched firmly on her bottle of Watermelon water before running the race.