Spencer Pratt: 'I Need To Apologize To Heidi And My 11.5 Fans'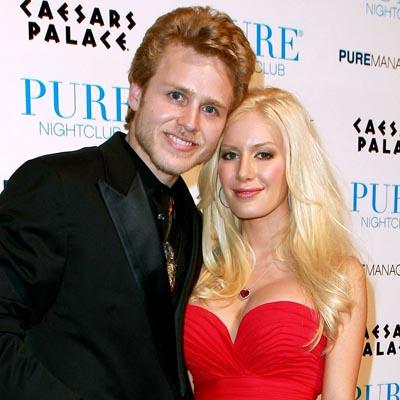 Spencer Pratt summed up his recent behavior as that of an "epic douche," and issued a public apology to his estranged wife Heidi Montag and his fan base Wednesday, and RadarOnline.com has all the scoop for you.
"I need to apologize to Heidi and my 11.5 fans," the 27-year-old reality star Tweeted Wednesday after issuing a long-winded apology to his buxom blonde wife. "I'm an epic douche - and you deserve better."
Article continues below advertisement
The fame-hungry reality star earlier in the day told People, "Divorce can be a trying, draining, and emotionally devastating experience for all involved. Despite these hardships, most individuals manage to conduct themselves with dignity and maturity. I did not – I failed spectacularly."
Without getting too specific -- namely, his public threats to release a sex tape featuring some combination of he, Montag and Playboy stunner Karissa Shannon -- Pratt addressed his behavior toward Montag, who filed for separation in May just a year after the reality stars tied the knot.