Rodney Cutler Revamps The All-In-One Product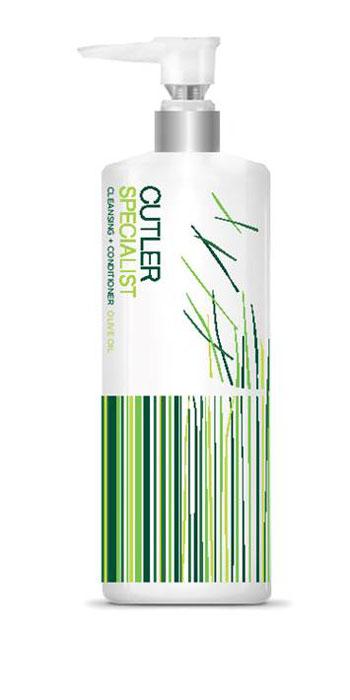 We have been fans of Rodney Cutler's hair care line for several years, so we were delighted to learn that the New York City based stylist had a new product on the market.
The Cutler Specialist Cleanser + Conditioner ($22) is a new kind of all-in-one product, formulated to replace shampoo, conditioner, leave-in conditioner, detangler, anti-frizz, shaving cream and body wash. Sound too good to be true? It isn't!
Article continues below advertisement
Curl Control: Cutler Hair Care
Available in Olive Oil for dry and damaged hair, Tea Leaves for fine and lifeless hair and Sea Kelp for normal and dry hair, the 16 oz. pump bottle will minimize the clutter in your bathroom and shave minutes off your daily routine!
Retaining the quality, delightful aroma and effectiveness of his product line, Cutler's ever-expanding line is now available at Planet Blue and online at HSN.