Reggie Bush Breaks Leg - 'It Hurt Like Hell'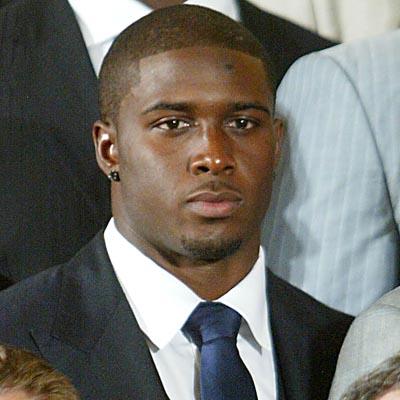 Kim Kardashian's ex-boyfriend Reggie Bush broke his leg during a football game Monday, RadarOnline.com can confirm.
Bush suffered the injury to his right fibula in the fourth quarter of his New Orleans Saints' 25-22 win over the San Francisco 49ers. The injury's expected to keep him out of football action for at least six weeks. .
"It hurt like hell," Bush said after the game. "I got back up and tried to walk on it. It felt terrible ... I don't know what happened or how it happened."
Article continues below advertisement
The injury marks another low point for the running back, who last week handed back his 2006 Heisman Trophy amidst a cloud of scandal from his days at USC. A probe found he took money from boosters, and he gave back the coveted trophy voluntarily, though he admitted no wrongdoing.
Bush helped lead New Orleans to a Super Bowl victory over the Indianapolis Colts earlier this year, just prior to his breakup with Kardashian, who recently split with another NFL beau, Dallas Cowboys receiver Miles Austin.
Bush is currently romantically linked to model-singer Mayra Veronica.