Pink Your Drink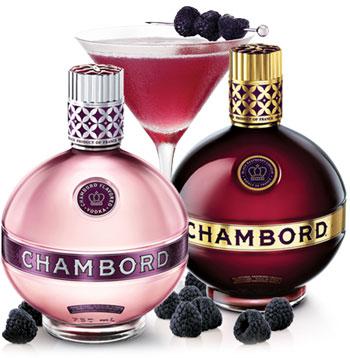 Is it wrong to love a drink just because of the way it looks? We have the gorgeous Chambord orb-shaped bottle front and center at home, but it tastes as good as it looks so it won't hold that spot long.
Chambord is the French premium black raspberry liqueur, famous for its design and taste. And this month, you can help support Breast Cancer Network of Strength when you"pink your drink," i.e. splash a little Chambord in your cocktail.
Article continues below advertisement
(Chambord's Pink Your Drink program has already generated more than $50,000 in donations for Breast Cancer Network of Strength)
The new Chambord flavored vodka makes any cocktail better.
Try this at home:
Fleur De Lis™
2 oz Chambord Flavored Vodka3/4 oz Chambord Liqueur2 oz Lemonade1 oz Cranberry Juice squeeze Lemon
Shake all ingredients with ice and pour into tall glass. Garnish with lemon twist.
And support Breast cancer awareness all year.